Restaurant Equipment and Supply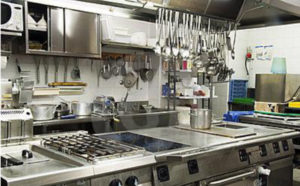 Datamann has been working closely with Restaurant Equipment and Supply Dealers to create a system that addresses their marketplace, and provides the tools to compete and continue to prosper.
Powered by Counterpoint SQL, Datamann delivers tools to manage your showroom, assist your on-the-road sales staff, transform quotes from AutoQuotes into orders and manage your WEB store while tracking all your customer activity and inventory movement.
The combination of Counterpoint SQL, AutoQuotes and the many services and tools that Datamann assembles for your total solution is based on technology that can grow with you.  Microsoft SQL, the database engine used by the software, provides substantial growth capabilities and the ability to access your data with the most popular office products, such as Excel, Word, etc.  All reports are designed with Crystal Reports giving you the ability to modify or create entirely new reports.  The open design of the database and Counterpoint SQL lets you create special queries, triggers and scripts to use your data in any way you desire.
Most importantly, Counterpoint SQL is designed for growth.  Whether  you have one showroom or fifty, one sales person on the road or many, an active WEB site or want to start one; Datamann's solution powered by Counterpoint SQL can help you.