Counterpoint
NCR Counterpoint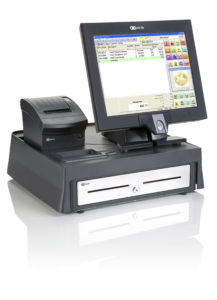 NCR Counterpoint is your fully integrated retail management system. Counterpoint real-time software is a graphical point of sale (POS) and inventory management system built on Microsoft SQL, that gives you complete data access and control over your business operations. NCR Counterpoint has all the features you need to efficiently and effectively operate your business to its fullest potential including Touch Screen Point-Of-Sale, Mobile POS, Inventory Receiving and Purchasing, Customer Loyalty and Retention, e-Commerce, Email Marketing, Reporting and Accounting.
Point of Sale Convenience:
NCR Counterpoint's ultra versatile functionality allows for the ringing of sales, returns,orders, backorders, special orders, and layaways. Or place the entire ticket on hold, print a price quote, or issue a gift certificate and/or store credit.
Associate image, audio, or video files with each item and/or customer, and NCR Counterpoint can automatically display the image
Manage sales, returns, orders, special orders, backorders, and layaways on the same ticket
Password-protect ticket entry to ensure that access to NCR Counterpoint is restricted to authorized users
Choose from regular or touch screen ticket entry
Zoom in on item and customer details
Accept payments on A/R accounts
Transfer stock from other warehouses to meet customer order needs
Use SecurePay for lightning-fast authorizations via the internet
Secure, turn-key gift card solution designed for any size retailer
Ring up sales offline
Save
Save
Save
Save
Save