Computer Classes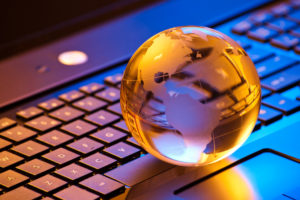 Datamann is the premiere location for computer training in the Upper Valley and for Central Vermont.
Classes FAQ
---
Why do I need training?
If you're looking for a new career or promotion, our expert instructors teach you the skills you need to stay ahead of the competition. Classes at Datamann can also help you save time and get more enjoyment from your computer. For corporate clients, taking classes at Datamann helps you and / or your employees increase productivity and eliminate the need for technical support.
What are the benefits of training at Datamann?
One day training is convenient and easy! For a comfortable learning environment, everyone works at an individual computer workstation and our spacious classroom allows you to move around freely. Beginner, Intermediate, and Advanced levels ensure that everyone in class has the same amount of experience that you do. Plus, our classes are kept small so that all of your questions are answered and you get the most out of the time you spend here.
What if a class I need is not on the schedule?

If you don't find the particular class you need, just contact Datamann. Often times we can add a class to our calendar or arrange specialized one-on-one training.
How do I register for class?

Call 802-295-6600, Ex. 243. Classes fill up quickly, so reserve your seat
Is there a corporate discount?
Yes. Datamann offers a discounted rate when a company sends more than one person to the same class on the same day.
What time does class start?

9am
What is the cost of a class?
Please call for pricing.  802-295-6600 Ex. 243
Where are classes held?

Most classes are held at the Datamann in Wilder, VT.
Click HERE for Directions to Datamann
Why do I need training?
If you're looking for a new career or promotion, our expert instructors teach you the skills you need to stay ahead of the competition. Classes at Datamann can also help you save time and get more enjoyment from your computer. For corporate clients, taking classes at Datamann helps you and / or your employees increase productivity and eliminate the need for technical support.

What are the benefits of training at Datamann?
One day training is convenient and easy! For a comfortable learning environment, everyone works at an individual computer workstation and our spacious classroom allows you to move around freely. Beginner, Intermediate, and Advanced levels ensure that everyone in class has the same amount of experience that you do. Plus, our classes are kept small so that all of your questions are answered and you get the most out of the time you spend here.

What if a class I need is not on the schedule?
If you don't find the particular class you need, just contact Datamann. Often times we can add a class to our calendar or arrange specialized one-on-one training.

How do I register for class?
Call 802-295-6600, Ex. 243. Classes fill up quickly, so reserve your seat
Save