What We Do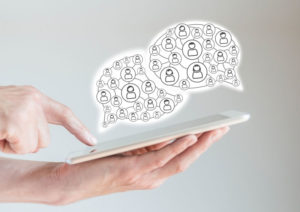 In the ever-changing world of commerce, Datamann brings together the services and products you need to you run your business, particularly in the area of acquiring and retaining customers. We collect your data, organize it, show you which parts of that data are driving your business, and make it accessible to you to grow your business.
Managing Your Customers:
Your customers are more than just orders and POS transactions. Datamann's marketing database systems allow you to understand your customer's needs, track their behavior, and determine which merchandise and marketing opportunities drive those customers to respond over and over. We give you the database tools (and support) to optimize your contacts with your customers, allowing you to determine the best method and frequency for contacting your customers.
Getting It Ready:
Because we can bring together so many elements of your data, Datamann is more than just a list processing service bureau. Yes, we do merge/purge, postal qualification, and match back reporting. But, the Datamann difference is that we combine all these functions and services for you, taking advantage of many pieces of internal and external data to help you identify and select the most responsive names for your campaigns.
Giving You Insight:
On each of these services, Datamann does not just bury you with data and reports. We consult with you each step of the way, giving you our recommendations on how to use your data and our services to maximize your profitable growth. We have experts on staff in circulation planning, database planning, modeling, and sales allocation – all here to help you grow. Datamann has made a commitment to support our retail, catalog and ecommerce clients with the latest technology and comprehensive understanding of the changes in your industry. Let us show you the Datamann difference.
Capturing Orders and Transactions:
Datamann is a leading provider of order and transaction processing systems. Our original catalog order system,  MOSP, (which is now retired) has been in use for over 30 years by some of the nation's leading direct marketing, catalog and ecommerce companies.  We now implement and support the InOrder Enterprise Management Software, an end-to-end solution for multi-channel merchants.  For retailers, Datamann offers several leading POS systems (including Counterpoint and QuickBooks), each of which can be integrated to our catalog operating systems, giving multi-channel marketers a comprehensive way of managing their orders – whether over the web, phone or in stores.
Save
Save