Career Opportunities at Datamann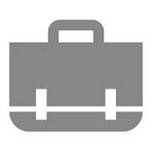 We are looking for a few experienced professionals to join our Wilder, VT team! All positions are full-time, Monday-Friday in our Wilder, VT office.
COBOL Programmer
High level COBOL programmer needed to design, code, verify and maintain programs to prep data for relational databases and other mailing services functions. Key skills needed: 2-3 years COBOL experience.

SQL Programmer

High level SQL programmer needed to design, code, verify and maintain relational databases.  The right candidate will be proficient in  all aspects of SQL 2008 database, including Trans-Act SQL, SSIS\Visual Studio, Reporting Services and SQL Management Service.  We are looking for the person who can code the stored procedures, functions and queries necessary to build and maintain a relational database.  This person must also understand how data in a relational database can be extracted for summary analytical purposes, and be able to convert summary data sets into reports using Excel, Access, Crystal Reports and\or other current reporting tools.  Proficiency in database administration is also required, including database size management, suspect database repair and general database trouble shooting.

Software Support Technician

Our software support team has a rewarding opportunity to put your business and retail background to use. We are looking for someone with a solid background in business and retail management to become part of dynamic support team. Successful applicant will work with various retail businesses to provide customer support, application troubleshooting, as well as consulting and training services. Strong customer service and communication skills are a must, along with the ability to accurately troubleshoot and solve problems. Knowledge of Microsoft Office and MSSQL a plus.

Network Support Technician

Our computer support team is seeking an experienced Microsoft Support Technician. Qualified candidates will provide phone and onsite technical support for Microsoft based networks and OS including servers, workstations, printers and other networking quipment. Candidates should have experience with DNS, VPN, Routers, Firewalls, and remote computer support. Position requires multi-tasking, strong problem-solving skills and meeting deadlines in a client driven environment.

Direct Marketing Data Processor/Analyst

Our professional team primarily focused on international accounts is expanding. Candidates will be optimistic, career-minded team players with an interest in direct marketing. The successful candidate will prepare data for marketing contact files, post-campaign analysis and predictive modeling. Required skills include keen attention to detail, experience or training in Microsoft Office Suite, ability to learn industry specific software in a DOS environment, creative thinking, adeptness in filtering constant communication and dedication to meet frequently shifting and overlapping deadlines. General programming skills, strong proficiency in Microsoft Excel, database theory knowledge and Bachelor's degree are preferred.

Compensation Package Includes:
health/dental/life/LTD benefits
paid vacations and holidays
401k with corporate match.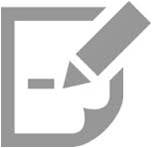 Please submit resume and salary requirements to:
jobs@datamann.com or fax to: 802-295-4540
Save
Save
Save