About Us

Established in 1975, Datamann, Inc. is a privately owned and operated company in the heart of the Upper Valley of Vermont and New Hampshire.

For catalogs and retailers, we offer POS and order management software and hardware.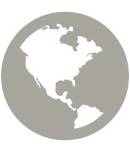 For national and international multichannel catalogers and retailers, we provide merge purge, marketing databases, matchback and sales allocations, catalog and website critiques, and merchandise analysis.

For local small to midsize businesses, we provide support for hardware software and networks, as well as educational classes.

We are proud members of the Vermont/New Hampshire Marketing Group and NEMOA. We are Value Added Resellers of products for National Cash Register Corp. (NCR), Morse Data, RTM Computer Solutions and Passport Business Solutions.
---