InOrder Enterprise Management Software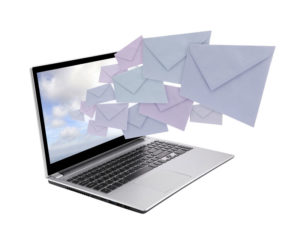 InOrder is a scalable, full featured SQL based order management package with a wealth of options to support your continued growth; from customer response, to ecommerce, to order and warehouse management, InOrder has a complete product suite to fit your needs now and in the future.
InOrder is designed as an end-to-end enterprise management system for order management and inventory processing across all sales channels, including web, phone, fax, electronic data interchange, point-of-sale, and catalog sales.
InOrder's ERP software includes modules for eCommerce, customer relationship management (CRM), inventory management, warehouse management, order management, and accounting and financial reporting.
With an integration to the Counterpoint SQL point of sale systems, of which Datamann is also a reseller, both companies are able to support an expanded market that includes companies with a large retail aspect as well as strong presence in other channels. And when you combine the point-of-sale capabilities of Counterpoint software with the catalog fulfillment, phone order management and website integration of InOrder software, our two companies provide everything a growing business needs to delight customers and control costs. Customers will also be excited with InOrder's e-commerce functionality that will allow them to integrate real-time with the websites they're currently using, or to manage those functions themselves, allowing rapid deployment of marketing decisions. In the early stages of the relationship, Morse Data is sharing the management of data conversion, implementation and training for Datamann customers of InOrder software. Ultimately, Datamann will own all steps of the sales, deployment and configuration process, including ongoing customer support.
For detailed information on the InOrder product, click HERE for more information. You will be redirected to www.getinorder.com
Here's why BridgePoint Solutions Group selected Datamann to provide the InOrder solution for their company:
"Our company had outgrown our existing order management processes. I had spent well over a year researching and evaluating dozens of order management software companies when I found Datamann. 
One of the things that set Datamann apart was the way they approached the sales process. Datamann took the time to get to know our company and what our needs were before even beginning to recommend a software solution. Originally, my discussions with Datamann were focused on a software product which in the end you and I agreed was not the best fit for our company. At this time you mentioned that there was another software company that Datamann was in the early stages of developing a partnership with. That company was Morse Data and the software was InOrder. The InOrder software not only met all of our current needs but just about every future requirement I could think of. It really was a complete end-to-end multi-channel solution. We are just using the order and warehouse management modules initially but plan on implementing the ecommerce and accounting modules in the near future. The features of the InOrder software will help us operate much more efficiently while at the same time providing our customers with better service." 



– Jeff Hoffmann, BridgePoint Solutions Group
Save
Save
Save